news
Jason L Blair
07 December 2011
Hey Little Fears fans! Campfire Tales #6 is still slated for release next week but after that I'll be focusing on a new RPG project for a bit, my upcoming gritty neo-noir crime setting Streets of Bedlam: A Savage World of Crime + Corruption.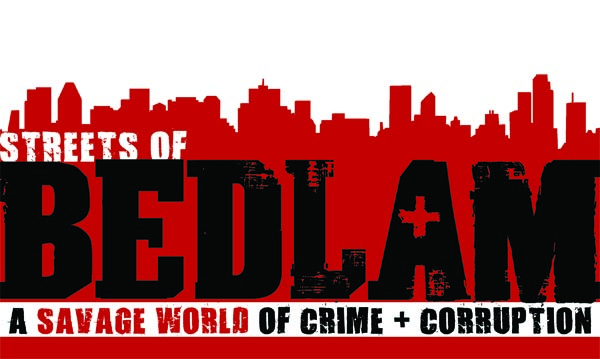 I launched the Kickstarter for it last week and the response has been amazing. Early supporters of the game will get credit, can get listed as an NPC in the book, get some Kickstarter-exclusive archetypes, influence future supplements, or even immortalize themselves as major players in the world of Streets of Bedlam!
I hope you check out the new project. I'm posting previews on StreetsOfBedlam.com. Two of the game Archetypes are already up (Monster and Valkyrie). Future updates will reveal more Archetypes, new rules, and more.
If this sounds up your alley, I would really appreciate your support!